DNIPRO SINGLES TOURS - MEET WOMEN IN DNIPRO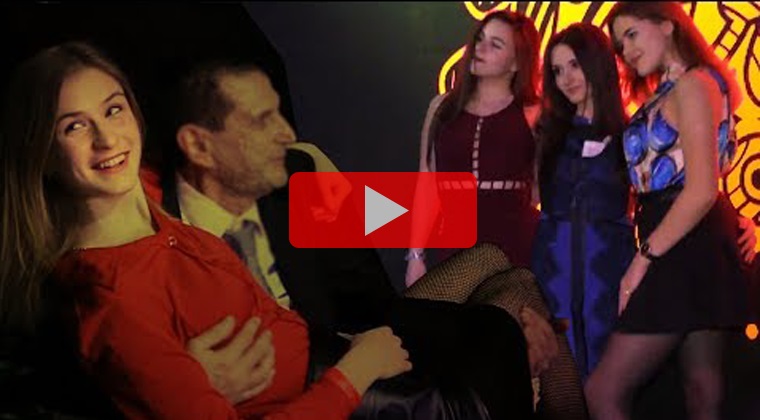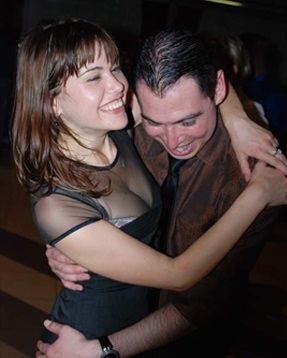 Take the opportunity to meet literally hundreds of Ukrainian women during our exciting Singles Tours to Dnipro with added bonus cities being Zaporozhye and/or Kiev. Your 10-day Dnipro Tour will be entirely focused around meeting the beautiful Ukrainian women who reside in these charming cities
AFA implements several different vehicles designed specifically for you to meet the women in our vast database, including two large Social gatherings, and, of course, our unlimited One-on-One Introductions via our Dnipro, Kiev, and Zaporozhye tour offices, and local affiliate offices. There are thousands of Dnipro women in our database, providing the opportunity for you to meet minded single women in a safe and supportive environment
Your 10-day Dnipro Singles Group Tour will consist of countless meetings and introductions with the women of Dnipro as well as those from the surrounding cities. Dnipro is located alongside the Dnieper River in central Ukraine and is the third largest city in the country, with over 1 million people.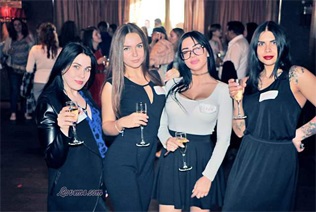 Dnipro is the industrial center of Ukraine, which has made it a very attractive location for many large engineering, space, and defense companies. In 2016 the city changed its name from Dnepropetrovsk to Dnipro as a symbolic stance to move further away from their past sovietties with Russia, and as a step forward to establishing a more Ukrainian centric heritage for its citizens and tourists.
There are numerous sights to see and explore including the historic Dnepropetrovsk museums, art exhibits, botanical gardens, Dnieper River boat rides, famous soviet parks, and opera houses that also conduct ballet performances. Of course, all of these attractions are greatly enhanced when accompanied by one of the stunning women in Dnipro whom you have met while on the Singles Tour.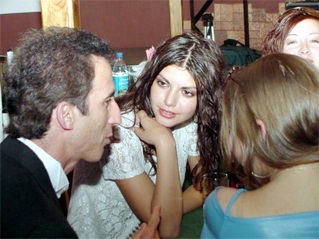 Keep in mind that your Dnipro tour is designed so that all you have to concern yourself with is meeting as many women as possible through the many different vehicles provided for you. Our friendly and competent staff is at your call 24 hours a day to accommodate all your needs. For your convenience, our hospitality room is located in the same hotel where you will be staying.
These cities have much to offer, but nothing compares to the beauty and sincerity of the women who live here. These women, for whatever reason, have not yet found what they are searching for and have joined our service in hopes of finding that one special person. Everything we do is designed to assist these women in finding that one special man with whom they can share their lives.
THE "SINGLES TRIP" INCLUDES:
Socials - One social for every city (All one city tours include 2 socials. Two city tours will include two Socials (one each city), and three city tours will include three Socials etc.) Socials include unlimited contacts/introductions, personal translator, appetizers, refreshments, champagne.
You are also provided Unlimited Introductions from our Hospitality Suite matchmakers during the tour dates with women from our database as well as any women you may have been interest in at the social. Matchmakers are available in the Hospitality Suite from 9am to 9pm. Personal translators are provided free of charge during the social and in the Hospitality Suite. You can expect ongoing hospitality service with translators and the staff to assist with any logistics, advice, or any other needs you may have.
Hotel accommodations, including free daily breakfast, city center location, and more.
Free airport pickup & transportation to all AFA events including Socials when necessary.
One three-hour optional guided Bus tour of the first city.
Hotel area and orientation walking tours of all cities.
Free 1 month Platinum Membership a $95.00 value!
Free Fiancee Visa Kit (for U.S. residents only) $89.50 value.
DNIPRO SINGLES TOURS VIDEOS:
PLACES TO VISIT IN DNIPRO:
Discover why more Singles Tour clients place their trust in Russian Brides Online each and every year than any other tour agency!
Now have all your Singles Tour questions answered by one of our Tour Representatives 7 days a week, from 9AM to 9PM MST, by calling our Tour Info line at (602) 553-8178